Masonry Installation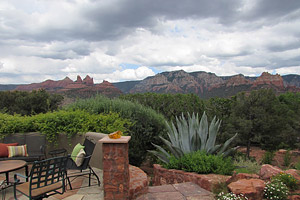 Masonry is an integral part of every landscaping project. It is used to build outdoor features in the garden or yard. In fact, masonry elements are one of the first things to be installed in any landscape job. Landscape Magic has handled a significant number of masonry installation projects for property owners across a large part of Verde Valley, Flagstaff, Lake Montezuma and Munds Park.

Many of our long-standing customers in and around and Sedona, Cottonwood, Village of Oak Creek, Cornville and Clarkdale have opted for our expert services too. Masonry design and planning is something that has to be included in the first phase of a landscape installation project; the different types of features we can install are:


Block & Brick Walls
We can install block & brick walls in your garden or yard and these add to the attractiveness and functionality of the space
Retaining walls lend sloping or graded land the support it needs and helps us create walkways and driveways across the property
Freestanding walls may also have to be installed at certain spots – they are more for demarcating spaces or to provide privacy
Planter walls and seating walls are dual purpose walls that can be added in an outdoor kitchen or fireplace/fire pit area
Stone & Boulders
We incorporate these to create focal points and add an element of solidity to the landscaping
They help balance out the plantings and softscaping installations
We design creative masonry structures and embellish them with recessed lighting to create a stunning effect on your property
Paving Stones
These are a very popular materials and are ideal for flooring installations on patios, decks, poolscapes, outdoor kitchens, walkways and driveways as well as entranceways and porches
We use brick , natural stone or concrete interlocking pavers to create a unique look on your property
Tiles
Tiling is a versatile material and can be used in flooring and walls. It's available in a variety of colors and styling and in different textures too. You can opt for skid –free tiles in outdoor spaces and these features can be used for curbing as well as edging the lawns and flower bed spaces.
High Quality Masonry Installation
There is no doubt about the fact that masonry features are a part and parcel of any landscaping project. We have been operating in this space since 2004 and have created a very strong customer base in the region. Our customers know that we use the best materials and workmanship to ensure that these outdoor features last long and stay looking good for a number of years.
You can use this web form to send us your queries about masonry installation costs. You can also speak with the Landscape Magic experts at 928-284-9314 and tell us what your requirements are. We handle end-to-end landscaping projects including landscaping and property maintenance, construction of retaining walls and installation of pavers and water features too.